---
The one COVID-19 related stat I'd like to track daily is the number of available hospital beds available in the area.
---
This was a really fun read, and I felt pretty darn motivated after reading what Coach Taylor of Friday Night Lights told his team. Clear eyes, full hearts, can't lose, gentlemen. But, I would have loved to see what Chris Carter (The X-Files) and Vince Gilligan could have come up with.
If I Wrote a Coronavirus Episode Tina Fey, Mike Schur, and 35 more TV writers on what their characters would do in a pandemic.
We posed that question to dozens of showrunners, creators, and writers; 37 of them responded with scene scripts, monologues, and episode outlines, including a hilarious Skype session between Frasier and Niles, a classic locker-room speech from Coach Taylor, an excerpt from Selina Meyer's biography, and a vlog for Rogelio De La Vega's biggest fans. We even learned what caused the whole pandemic — you can blame it on Veep's Mike McLintock.
---
The Average New Car Loan Is Now Over 70 Months
Considering the way I manage my finances, I'll never be able to by a new car. Sure, it's more cost-effective to buy a used pre-owned one that's less than two years old to compensate for the rapid depreciation, but I'd like to know what the experience of buying a brand new one for the first time feels like and enjoy that new car smell a bit longer. Hmm, as we make technological advances in electric vehicles, I wonder what are the chances I'll ever buy one which runs on an internal combustion engine again.
---
GM is working with Honda to build two new electric vehicles
Honda will design the exteriors and interiors of the new EVs, while the platform will be engineered to support Honda's specifications, the companies say. They will be manufactured at GM's North American plants, with sales expected to begin in the 2024 model year.
---
One of my coworkers who lives in Virginia pulled a nice April Fools joke on his teenage daughter who fell for this mocked headline hook, line, and sinker.
---
My new pain medication is quite unique. It's like a Listerine breath strip but I apply it to the inside of my cheek and wait for it to dissolve which can take up to half an hour.
---
Petition to name Dr. Anthony Fauci 'Sexiest Man Alive' gains momentum
---
It looks like former Dallas police Chief David Brown will be the next Chicago police superintendent. If memory serves right, his son killed a member of law enforcement. Sadly, ironic. The former chief's younger brother was killed by drug dealers.
---
I just discovered there's something called 8D audio.
"Use headphones!" the video declared, and I dutifully obeyed, slipping my earbuds in before hitting play. Freddie Mercury's harmonized voice erupted forth in the intro, per usual. But then the singing started floating slowly around my head, past one ear to the next. I closed my eyes and felt myself spinning, hearing the music reverberate at a distance. I opened my eyes and snapped to reality: The sound was still being piped straight into my ears. This wasn't a remix. It was something else — a reformulation of a pop song into some kind of whole-body experience. I wasn't sure I liked it, but it made me feel something.
---
This is about three months old but I thought y'all might like it.
---
Hair related items:
No one is able to get a haircut, so I have a feeling long hair, especially with school children, is going to be en vogue.
Two of the winners of the Hair Freezing Contest at the Takhini Hot Pools, an annual competition In Canada's Yukon territory.  CNN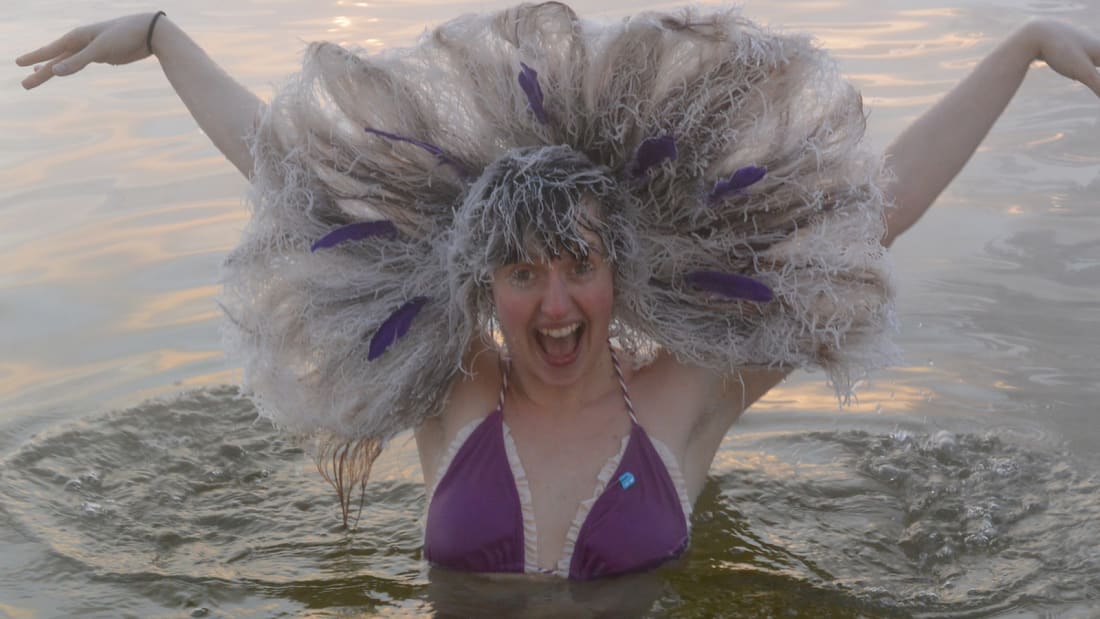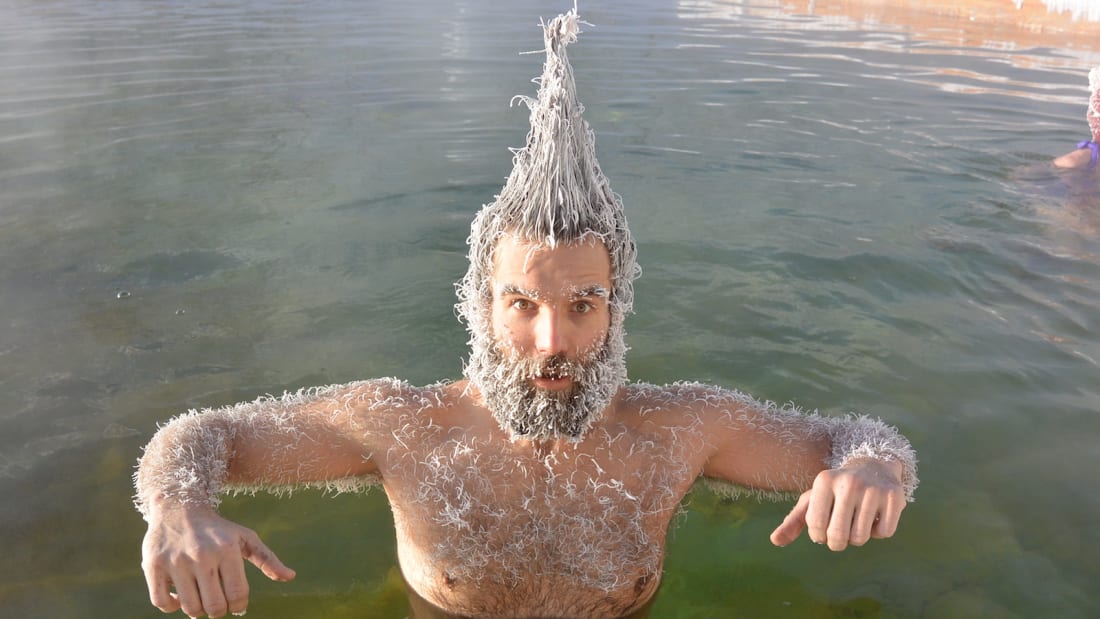 ---
The stark differences in countries' coronavirus death rates, explained
Some countries, such as Germany, have a fatality rate of approximately 1 percent of confirmed cases, whereas Italy's rate has climbed above 11 percent. Even within the US, large differences are emerging: As of April 1, Louisiana had reported a CFR of 4.2 percent, one of the highest in the nation, compared to California's 2.1 percent.
---
The Woman Who Lives 200,000 Years in the Past – As we confront the reality of COVID-19, the idea of living self-sufficiently in the woods, far from crowds and grocery stores, doesn't sound so bad. Lynx Vilden has been doing just that for decades, while teaching others how to live primitively, too.
Lynx (who doesn't share her legal name) is not your typical back-to-the-lander. The lithe, blonde former teen punk, who grew up in the "concrete and dismal gray" environs of London, has become an unlikely torchbearer of humanity's wild heritage. Her overarching aim is not to simply survive out here in nature but "to live as wild people lived" and to show others how to do so as well.

For two decades, Lynx has been running immersive programs that she calls Stone Age projects. After signing up, a group of fifteen or so students make their way to Twisp or to other farther-flung locales, like White Clouds, Idaho; Jokkmokk, Sweden; or the Rhodope Mountains in Greece, to learn skills from Lynx such as fire starting, shelter construction, bow making, and footwear fabrication. Once equipped with this knowledge, and having sewn their own buckskins and exchanged their toothbrushes for twigs, students have the option of heading out with Lynx into a nearby forest for as long as 30 unbroken days. They make camp, hunt and forage, and pass long hours in the intimacy of this tight tribal band.
---
III Forks is getting creative, but a man can only have so much steak. I don't know why they sent me this email, I'm out of their demographic. I ain't spending thousands of dollars on restaurant gift certificates.